WFCC TRAINER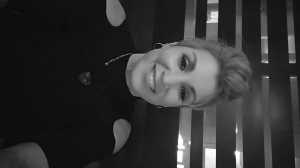 Teaches:
Gail Rosen
Areas of Practice
I have been in the fitness industry for well over twenty five years. My main focus and passion has been group fitness, I instruct a wide variety of group fitness classes and I am always adding to my repertoire, I love developing and introducing new ideas to my participants. In the last few years I have taken on small group training and I am a certified personal trainer.
Experience
I started out as a lifeguard and swim instructor at the J.C.C. of Toronto, as staff training we had taken some fitness classes and I was immediately inspired to become a group fitness trainer back in 1986/87and taught there until 1997. I have taught for a few clubs in York Region, but my home is Women's Fitness Clubs of Canada where I have developed many friendships and truly enjoy teaching and inspiring people to achieve their fitness goals.
Philosophy
As a fitness trainer I like to see people having fun and enjoying a safe yet challenging workout. We all want to achieve our goals, keep them realistic but also have some fun while doing so. Women in today's society have many challenges and lead very busy lives. With all the added stresses it's comforting to have a facility where we can all help and support each other.
Certifications & Achievements
I am a mother of three wonderful children and work full time as a Registered Dental Hygienist in Toronto. I am Can Fit Pro Certified as a Fitness Instructor Specialist, Nutrition and Wellness Specialist, and Personal Trainer Specialist. I am Cycle Rebook Certified, Turbo Kick Certified, East to west Yoga part one Certified, Zumba basics one and two, Zumba kids, Strong by Zumba and Aqua Zumba licensed. I am a certified Tribe Trainer and Gravity trainer. I attend the Can Fit Pro conference annually to keep up to date on new fitness trends and information.