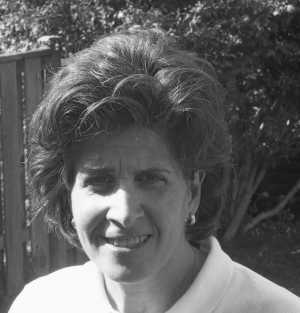 Today's guest post is brought to you by WFCC Promenade personal trainer Randy Brotman. Randy's goal as a trainer is to help her clients establish and maintain a level of fitness that allows them to actively participate in their day to day activities, as well as to train toward a specific goal such as, participating in a curling league, bike trip or any seasonal sport. To book a session with Randy, just click here for more information or call our Promenade location at 905.731.1520!
What's so great about personal training? The answer to me is obvious. It's PERSONAL… all about you, the client!
Want to improve balance, core stability, tighten up those legs or increase your stamina for a half marathon? How about getting that sore and stiff shoulder to start joining the ranks of the rest of your body? Are you interested in weight reduction, improving your general fitness level and what about that mind body connect that you hear about all the time but can't quite figure out how to harness?
Personal training can meet ALL of those needs and more. When you work with a personal trainer, be it on a short or long term basis, the possibilities are endless! Make it about you, not about an article in a magazine! Actually, make it about that article, as it pertains to you! Love to walk but your stamina just isn't there? Want to improve your golf game, pick up your running, cycling or swimming pace? All that, too, can be addressed in a fitness programme that is tailored exclusively to your needs!
As a personal trainer at WFCC for more than 8 years and an avid cyclist and skier I have the experience and determination that can help you help yourself. I am able to help you navigate the myriad of fitness "tips" that so often set us up for failure!
Your body most certainly is your temple. It's the only one you have, so take care of it, have fun, learn, and challenge yourself to be the best that you can be!
I am currently offering pre-summer training specials: I can tailor short term packages that can help you spruce up your existing routine and or set you on a new course of challenging and fun exercises. Of course, longer term packages are always available to help you attain those long term goals or to help you maintain and improve your fitness level.
It's all about the person… that's why it's called "personal training"! Let's get personal. You can do it, I can help!
Please feel free to give me a call at the club at 905-731-1520 x57, send me an email, or just stop me at the gym to discuss your fitness needs. Not all training is personal…but mine is. Shouldn't yours be too?
(Remember to keep your eyes open for last-minute daily training openings. Just ast at reception, or ask me directly if I have any time open that day!)